Hotness Squared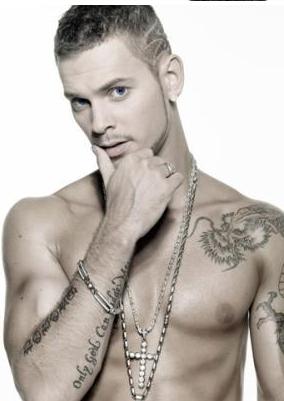 Ever wonder what France's answer to Justin Timberlake would sound like? Wonder no more. Meet Matt Pokora: Imagine more tattoos and abs to go along with the sick beats and hot dance movies. Timbaland (shocker) produced his first single, "She's Dangerous," off his new album,
MP3
(sadly, it's only released in Europe - come on, America!). The ridiculously hot track also features Tim's brother, Sebastian, and sounds like the distant cousin of "The Way I Are" if it were mashed up with JT's "My Love." In simple terms: Hotness squared. Listen here and do what you can to get yourself a copy:
And while you're at it, check out his sizzling live performance at the NRJ Awards, France's version of the Grammys:
Next, lay your ears on "My Cool," courtesy of the Swedish Kanye West, Adam Tensta. Hardcore 80s electronica-synth meets hip-hop in Adam's latest single to drop from his debut,
It's a Tensta Thing
. It's times like these when you wish those Apple geeks would just develop an iTunes International to let everyone across the world purchase songs from different countries. Can't our music just get along? Check out Adam's vid in the meantime:
It's only a matter of time before underground clubs across LA and the rest of the country will start spinning these awesome imports. Get on the train...now.
For more info and goodies:
M. Pokora on MySpace
Adam Tensta on MySpace